Healthcare
Boost Security, Privacy and Compliance for Healthcare Networks
Advancements in technology-enabled healthcare has led to an explosive growth of interconnected IoT, OT, IT and medical devices all to improve patient care and outcomes. Along with advancements come risks and an ever-increasing attack surface. The Forescout platform's Zero Trust approach eliminates blind spots, giving you the visibility to automatically identify, classify and segment every device the instant they connect to your network, without requiring an agent.
Read Solution Brief
Capabilities
Eliminate blind spots and safely expand network access to clinicians, caregivers, research organizations and contractors while securely embracing agentless medical devices and supporting compliance initiatives.
The Forescout platform gives you:

Comprehensive visibility across IT, IoT, IoMT and OT Devices
Real-time agentless device visibility, assessment and inventory of all IP-connected devices (managed, unmanaged, IoT, IoMT, OT and IT) across HDO networks. Discover and assess every smart device, IT endpoint, clinical device and building automation system regardless of location – without disrupting care.

Automate segmentation without disruption
Dynamically group devices by device identity and business context and map traffic flows between groups across domains. Visualize and model the impact of segmentation schemes before deployment. Automatically remove noncompliant devices from the network or quarantine them in a safe segment.

Automate device and regulatory compliance
Gain continuous visibility and control to keep devices compliant and current. Control network access in heterogeneous environments with or without 802.1X and without infrastructure upgrades or changes.

Enforce Zero Trust Security
Implement least-privilege policies based on user, device, connection, posture and compliance.

Scale Confidently
Proven ability to scale to cover 2+ million devices in a single deployment. Partnership with Medigate for IoMT, as well as ready integrations with all other leading security and IT management packages.
"I was able to deploy Forescout within days whereas the competitive solution took weeks just to profile half a lab. The visibility you get is fast and efficient."

— Neil Clauson, Director of Security Operations
Learn More
Learn best practices for building a successful NAC program.
"Forescout's ease of implementation and support for hybrid environments made it the logical choice for us. Value and ROI were clearly superior with Forescout."

— Dominic Hart, Manager Information Security Architecture, IT&S Security, RWJBarnabas Health
Learn More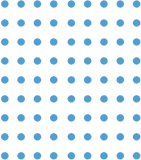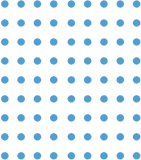 Request a Demo
Get a personalized tour of our solutions and see how we can help you automate cybersecurity across your digital terrain.
Request a Demo
Take a Test Drive
Embark on a 90-minute, hands-on tour of Forescout, covering device visibility, asset management, incident response and network segmentation.
Schedule a Test Drive