Device Compliance
Continuously Monitor and Enforce Compliance of All Connected Things
There's no gray area when it comes to cybersecurity compliance. To hackers and regulators, partial compliance is noncompliance. Vulnerable platforms, unpatched devices and default passwords expose your network to substantial risk, creating compliance gaps that continue to widen as more devices are added or become virtual and extend into the cloud. Forescout's mission is to continuously assess, remediate and enforce the security compliance of all devices.
READ SOLUTION BRIEF
Device Compliance Capabilities
The Forescout Continuum Platform assesses device security posture in real time upon connection and initiates remediation workflows with your existing security tools to enforce compliance. It continuously monitors all devices for new threats and reassesses their hygiene every time the device leaves and returns to the corporate network.

Agentless device visibility
Assess all device types, including transient devices often missed by point-in-time VA scans, without requiring agents.

Continuously assess devices and enforce compliance policies
Detect and fix missing, broken and out-of-date security agents among your existing tools.

Control system configurations in IT/IoT/OT environments
Control system configurations and manage weak or default passwords - even on agentless IoT devices.
Device Compliance Customer Confidence
Cybersecurity Compliance Related Resources
Blog
Customer Corner: Driving Compliance to Limit Cybersecurity Risk While Serving 13 Million Citizens
Read More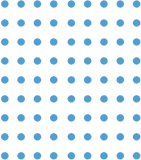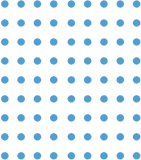 Request a Device Compliance Demo
Get a personalized tour of our solutions and see how we can help you automate cybersecurity across your digital terrain.
Request a Demo
Take a Test Drive
Embark on a 90-minute, hands-on tour of Forescout, covering device visibility, asset management, incident response and network segmentation.
Take a Test Drive