Network Access Control (NAC)
Simplify Network Access Control in Heterogeneous Networks
You need a way to implement and maintain zero trust access for your many network types and array of connected things – including employee devices returning back to the office post-COVID, remotely connected devices, transient devices, guest/BYOD devices and IoT, OT and smart devices. Forescout's modern network access control (NAC) gives you the ability to continuously identify all connected things, assess their posture, automate remediation workflows and implement access controls for provisioning least-privilege access.
Read Solution Brief
Forescout is Recognized as a 2021 Gartner Peer Insights Customers' Choice for Network Access Control
Entirely driven by independent customer feedback and insights, Forescout received the high overall rating of 4.5 out of 5 stars for the second consecutive year.
Read More
Forescout Wins the 2021 Best Practices Customer Value Leadership Award for Network Access Control
With NAC capabilities accommodate the heterogeneous environments of its customers, Forescout has been awarded one of Frost & Sullivan's highest accolades.
Read More
Network Access Control Capabilities
Forescout's modern NAC solution goes beyond simple device authentication to identify every device, assess its security posture, trigger remediation workflows and implement access control across heterogeneous networks. It continuously monitors all connected devices and automates response when noncompliance or unusual behaviors are detected.
Best of all, Forescout doesn't rely on agents or 802.1X. It uses a combination of 20+ passive and active techniques for granular visibility, with options to use passive-only methods for sensitive and critical infrastructure environments. You gain comprehensive visibility of all devices within days, and policy-based controls are often functional within weeks.

Visibility into every IP-connected device
Discover and classify every workstation, laptop, printer, IP phone, camera, access point, IoT device, OT device, medical device and more.

Real-time asset inventory
Quickly build a detailed inventory of every device's configuration and compliance state to streamline asset management, security operations and IT support.

Automated security posture assessment and remediation
Assess device security posture in real time without agents and remediate noncompliant devices upon connection.

Policy enforcement across heterogeneous networks
Improve security and business uptime by preventing unauthorized, rogue and impersonating devices from connecting.

Zero trust security
Enforce least-privileged access based on device and user identity, device hygiene and real-time compliance status across heterogeneous networks.

Workflow orchestration with existing security tools
Choose plug-and-play integration modules or customize apps using APIs to boost security, accelerate response and maximize ROI.
Why Forescout for NAC Security
| | Forescout |
| --- | --- |
| Asset visibility and inventory | Single platform for all managed and unmanaged devices – IT, IoT, IoMT, ICS/OT and virtual/cloud instances |
| Discovery methods | 20+ passive and active techniques with passive-only options |
| Device identification and classification | Actionable three-dimensional classification taxonomy (device function & type, OS & version, vendor & model), which can be used for policy creation |
| Posture and compliance assessment | In-depth agentless assessment for Windows, macOS, Linux and IoT devices |
| Policy engine and automation | Unified policy engine for automating posture assessment, remediation, incident response and network access workflows |
| Network access enforcement methods | Flexible 802.1X and non-802.1X options for post-connect and pre-connect, without the need for SW/HW upgrades |
| Network infrastructure support | Heterogeneous platform that works in multi-vendor environments across 30+ wired, wireless and software-defined network infrastructure vendors and hundreds of models in both IT and OT networks |
Related Network Access Control Resources
Solution Brief
Modern NAC Solution Brief
Download
White Paper
Agentless Visibility and Control White Paper
Download
Blog
Using Cyber Threat Intelligence Effectively: The Importance of Device Visibility and Network Monitoring
Read More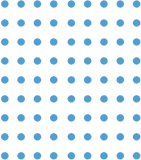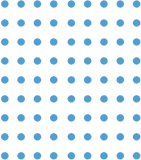 Schedule a Demo
Get a personalized tour of our solutions and see how we can help you automate cybersecurity.
Request a Demo