IoT Security
Eliminate Blind Spots and Automatically Secure Every IoT Device
Increasing reliance on Internet of Things (IoT) devices for business operations, efficiency, automation and digital transformation initiatives comes with additional risks of an ever-expanding attack surface. Forescout's Zero Trust approach provides actionable visibility and automated risk-based segmentation and compliance enforcement of every IoT, OT, medical device and IT device the instant they connect to your network without ever requiring an agent. From connection to a device's end of life, Forescout efficiently manages asset inventory and lifecycle management of every device.
READ SOLUTION BRIEF
Capabilities
IoT security must be based on a Zero Trust approach that combines complete device visibility, proactive network segmentation and least-privilege access control of all digital assets – devices, users, apps and workloads.

Complete device visibility and classification
Providing complete visibility into unmanaged and managed IoT, Internet of Medical Things (IoMT), OT devices, and IP-connected systems the instant they connect to your network.

Real-time continuous monitoring
Providing real-time insight and continuous monitoring of IoT devices' communications and risky behaviors.

Assessing devices with weak credentials
Assessing and identifying IoT devices with factory-default or weak credentials and automating policy actions to enforce strong passwords.

Dynamic network segmentation
Segmenting devices into trusted zones by enforcing least-privilege access by Zero Trust policy.

Automated Zero Trust policy orchestration
Automating unified Zero Trust policy orchestration across multi-vendor environments and multiple network domains.

Asset inventory and lifecycle management of all devices
Efficiently manage asset inventory and lifecycle management of every device.
Forescout Differentiators – IoT
Required Capabilities for Implementing IoT
Forescout
Actionable visibility for every device on your network
Unified platform instantly discovers every device the instant they connect to the network - IoT, IoMT, ICS/OT and IT devices
Automated device classification
Automatically classifies IoT (and every other device on your network) leveraging three-dimensional classification taxonomy (device function & type, operating system & version, vendor & model)
Automated segmentation
Automatically segment based on device classification leveraging passively collected data (device function & type, operating system & version, vendor & model)

Eliminates alert fatigue by automatically taking the action that turns red alerts green
Scale to enterprise
Proven to scale with multiple deployments of over 2 million devices

Proven to scale over a thousand locations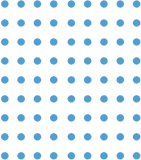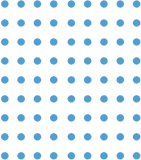 Request a Demo
Get a personalized tour of our solutions and see how we can help you automate cybersecurity across your digital terrain.
Request a Demo
Take a Test Drive
Embark on a 90-minute, hands-on tour of Forescout, covering device visibility, asset management, incident response and network segmentation.
Schedule a Test Drive