eyeSegment
eyeSegment Accelerates Zero Trust Segmentation
Simplify the design, planning and deployment of non-disruptive, dynamic segmentation across your digital terrain to reduce your attack surface and regulatory risk.
See It In Action
Benefits
Forescout's eyeSegment module enables segmentation across your entire enterprise to address your multi-domain, multi-use cases to help you meet compliance, regulatory or internal needs. Eliminate enforcement silos and disparate policy enforcement by visualizing real-time traffic, unifying policies and orchestrating remediation.

Continuous monitoring
Possess a complete understanding of the current state and hygiene of segmented environments with a unified policy layer for segmentation across disparate policy enforcement points and network domains.

Accelerate Zero Trust initiatives
Quickly and efficiently create new zones and groups, isolate or block insecure and unwanted network traffic and orchestrate controls across policy enforcement points and network domains to implement Zero Trust with full confidence.

Minimize business disruption
Simulate updated or proposed policies using live traffic to identify real-world impacts to production environments prior to activation.

Improve operational efficiency
Reduce operational complexities and costs with simplified policy development, validation and anomaly remediation.
How It Works
The Forescout platform gives you the means to ensure segmentation hygiene, build unified policies, reduce operational complexity and automate enforcement. This simplifies your journey by providing a logical path to successfully implement a segmentation strategy.
DOWNLOAD DATASHEET
Know and Visualize
Map traffic flows to the logical taxonomy of devices, users, applications and services.
Design and Simulate
Build, refine and simulate logical segmentation policies to preview impact before enforcement.
Monitor and Respond
Monitor segmentation hygiene in real time and respond to policy violations across the extended enterprise.
Forescout Research
Rise of the Machines: Transforming Cybersecurity Strategy for the Age of IoT
Download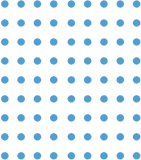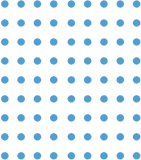 Schedule a Demo
Get a personalized tour of our solutions and see how we can help you automate cybersecurity.
Request a Demo