Asset Inventory
Automated Real-Time Asset Intelligence and Lifecycle Management
Make intelligent, up-to-date security and business decisions and meet compliance requirements with real-time asset inventory and asset management of every connected device on your network without requiring an agent. The Forescout Continuum Platform helps eliminate blind spots and removes the manual processes to collect instant asset intelligence and maintain accurate asset inventories and lifecycle management for every device the instant it connects to your network.
Read Solution Brief
Capabilities for Asset Inventory
The Forescout Continuum Platform provides a real-time inventory of every device on your network – without requiring agents. Eliminate the error-prone manual processes to maintain asset inventories, allowing you to make intelligent decisions by automatically discovering every device the moment they connect to your network, giving you a real-time asset repository.

Complete asset inventory
Get a real-time asset inventory across all physical and virtual devices - IoT, IoMT, OT, mobile and network infrastructure - across your campus, data center, cloud and OT networks.

Device auto-classification
Use profiling information to auto-classify devices as they connect to the network - by function and type, operating system and version and/or vendor and model.

Agentless visibility
Gain unparalleled visibility into all IP-connected devices across your extended enterprise the instant they connect to the network – no agents required.

Passive profiling
Leverage passive-only profiling techniques to gain visibility into sensitive IoT, IoMT, OT and critical infrastructure systems without impacting system uptime, introducing operational risk or disrupting critical business processes.

20+ active and passive scanning techniques
Rely on a mix of scanning techniques to provide you with more in-depth information for every connected device.

Efficiently manage the security posture and lifecycle of devices
Use classification attributes to automatically apply security policies for compliance, network access controls, segmentation and incident response.

Share contextual data with security operations, help desk staff and ITAM tools such as ServiceNow
Leverage rich device context to prioritize issues and policy-driven remediation to restrict or block access of non-compliant devices.
Required Capabilities for Asset Inventory
Forescout
Discover and assess every device on your network
Unified platform instantly and automatically discovers every device the instant it connects to the network (IoT, IoMT, ICS/OT and IT)

Automatically classifyies and segments every device

Update asset repository with real-time hardware and software information

Not reliant on SPAN
Periodic scans
Eliminates blind spots by not relying on periodic scans

Real-time visibility for every IoT, IoMT, OT and IT device the instant they connect to the network
Continuous awareness and device monitoring
Actionable visibility the instant a device connects to the network

Aware of device configuration, including operating system, installed software and vulnerabilities

Automatically enforce security and IT policies
Integration with ITSMs
Integrates with ITSM solutions (such as ServiceNow), automating workflows that reduce security risks and operational costs

Shares extensive device properties, configuration information and network context, which keeps your CMDB/asset repository updated in real time without requiring 802.1x

Automatically create "intelligent" incidents within ITSM or Security Operations

Facilitate network and system-level incident responses and remediation actions

Reduce inventory audit costs by automating manual tasks
Keep unauthorized devices out
Identifies devices in real time, sharing information with your CMDB and collecting additional properties from the CMDB

Authenticates the device against CMDB asset data, automatically assigning to authorized VLAN

Continuously monitors and creates an IT or security incident ticket if the device deviates from policy

When device is stolen, retired or at its end of life, updating the CMDB tells Forescout to deny network access, and create an incident
Asset Management Customer Confidence
Asset Inventory Related Resources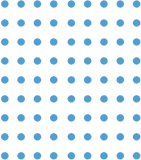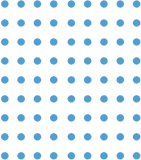 Request an Asset Inventory Demo
Get a personalized tour of our solutions and see how we can help you automate cybersecurity across your digital terrain.
Request a Demo
Take a Test Drive
Embark on a 90-minute, hands-on tour of Forescout, covering device visibility, asset management, incident response and network segmentation.
Schedule a Test Drive