Zero Trust
Enabling Enterprise-Wide Zero Trust Architectures (ZTA)
Implementing zero trust security doesn't stop at the data center or with applications. It is about securing everything, everywhere. Forescout helps you adopt a NIST 800-207-based zero trust architecture (ZTA) based on best practices, from identifying, continuously monitoring and controlling connected assets to orchestrating security across your enterprise.
READ SOLUTION BRIEF
Zero Trust Security Capabilities
Adopt and enforce a zero trust architecture logically, based on your specific needs, with the flexibility and scalability needed in an ever-changing digital landscape.

An enterprise-wide policy decision point (PDP)
Powerful policy administration and engine capabilities that analyze 800+ data points from activity logs, threat intelligence, compliance, identity management, SIEMs and more to orchestrate, automate and enforce zero trust policies.

Agentless visibility
Complete and real-time continuous diagnostics and mitigation (CDM) of all assets in the campus, cloud, IoT, OT and data center domains without using agents.

Continuous diagnostics and mitigation (CDM)
Assessment of device hygiene, risk and compliance of all connected assets immediately upon connection to ensure network integrity and enforce zero trust policies.

Heterogeneous integration
Management and enforcement of zero trust policies across thousands of policy enforcement points (PEPs), from switches, routers and wireless access points to next -gen firewalls (NGFWs), cloud access security brokers (CASBs) and more.

Visualized network traffic
Monitoring of segmentation policy endpoints to ensure that minimum implicit trust access provided to devices is properly enforced, with alerts and auto-remediation of controls for segmentation violations.

Segmentation
Ability to build right-sized implicit trust zones based on business needs and critical information to prevent lateral movement in case of a breach. Intuitive policy design, validation and enforcement. Policy simulation before activation to eliminate possible business disruption.

Orchestrated enforcement
Ability to unify policies and enforcement across disparate PEP technologies and disparate domains to efficiently manage heterogeneous environments and reduce management headaches.
Benefits of Implementing a Zero Trust Architecture with Forescout

Leverage your existing infrastructure
No need to rip and replace siloed technologies. The Forescout Platform orchestrates enforcement across all technologies and domains so you're not locked into a specific vendor's technology.

Make smarter decisions
Aggregate, correlate and use information from your activity logs, PKI, identity management, SIEM and other systems to actively defend against threats.

Simplify deployment and management
Reduce endpoint agent sprawl, unify policies and manage enforcement through a single platform, allowing you to accelerate zero trust adoption.

Access to the Forescout Device Cloud
The world's largest data lake of device intelligence (18+ million) classifies all connected assets across your digital terrain, upon connection.
Zero Trust Customer Confidence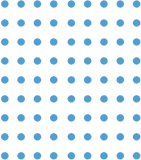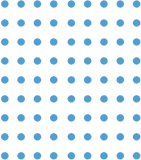 Schedule a Demo
Get a personalized tour of our solutions and see how we can help you automate cybersecurity.
Request a Demo