eyeControl
eyeControl Enforces and Automates Policy-Based Controls
Take action to mitigate threats, incidents and compliance gaps with confidence.
See It In Action
Benefits
Forescout eyeControl provides flexible and frictionless network access control for heterogeneous enterprise networks. It enforces and automates Zero Trust policies for least-privilege access for all managed and unmanaged devices across your digital terrain. You can apply policy-based controls to enforce device compliance, proactively reduce your attack surface and rapidly respond to incidents.

Enforce secure network access
Enforce network access based on user (employee, guest, contractor), device classification and security posture – in any heterogeneous network with or without 802.1X.

Improve device compliance
Automate compliance assessment and initiate remediation workflows for enforcing compliance with internal security policies, external standards and industry regulations.

Accelerate incident response
Quickly and effectively contain threats by automating response to security incidents, thereby minimizing disruption to operations and damage to the business.
How It Works
At the core of eyeControl is an intuitive and flexible policy engine that enables you to automate and apply granular and targeted control actions. This Zero Trust policy engine provides:
Dynamic grouping and scoping of devices by business logic and device context, allowing targeted control actions
Compound conditions and actions using Boolean logic and waterfall policies to implement sophisticated control workflows
Automate security policies by using native controls or initiating bi-directional workflows with third-party security vendors
The ability to start with manually initiated control actions and slowly dial up automation to increase security operations efficiency
Policies are triggered and automatically evaluated in real time by events and changes that occur either on a specific device or on the network.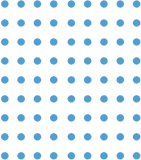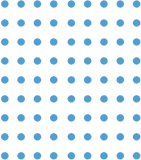 Schedule a Demo
Get a personalized tour of our solutions and see how we can help you automate cybersecurity.
Request a Demo