Network Segmentation
Simplify Network Segmentation for Today's Zero Trust World
As network perimeters have disappeared, the need for network segmentation has dramatically increased. Network segmentation, a core tenet of zero trust and least-privilege initiatives, can be difficult to implement. Forescout helps accelerate segmentation adoption with dynamic, context-driven capabilities – and without complexity, excessive cost or negative impacts to your operations.
READ SOLUTION BRIEF
Network Segmentation Capabilities
Forescout helps streamline network segmentation projects across network domains (cloud, data center, campus, and IT/IoT/OT/IoMT) to reduce the attack surface and maintain compliance. The Forescout Platform's multi-layered approach to dynamic zero trust segmentation spans all network domains, enabling a granular and unified approach across multivendor enforcement technologies.

Visualize traffic flows
Gain an instant understanding of communication patterns, mapped to a logical taxonomy of users, applications, services and devices.

Simulate operational impacts
Minimize business disruption by simulating new or updated policies using live traffic to understand the effects on production environments.

Continuously monitor environmental health
Possess a real-time understanding of device and policy hygiene to quickly respond to policy violations across your digital terrain.

Improve operational efficiency
Dynamically enforce controls across different enforcement technologies and network domains.

Maximize ROI
Leverage your existing security stack and remove silos between technologies.
Removing the Complexity from
Zero Trust Network Segmentation
Forescout simplifies segmentation policy planning, design and implementation across heterogeneous networks using a unique, three-tier architecture.
A policy layer abstracted from your infrastructure enables you to visualize all device connections and communications easily, simulate new or modified policies before putting them into production and respond to any violations without disrupting operations.
A control orchestration layer coordinates control actions across your existing infrastructure, including legacy switching, SDN, cloud, NGFWs and agent-based solutions.
An enforcement layer comprises the infrastructure and agent-based controls throughout your extended network.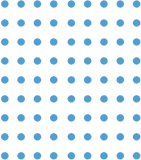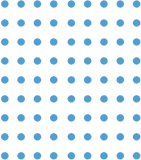 Schedule a Demo
Get a personalized tour of our solutions and see how we can help you automate cybersecurity.
Request a Demo