Vulnerability Research
Original Cyber Vulnerability Research
Vedere Labs conducts original research into cyber vulnerabilities that impact multiple industries and recommends appropriate mitigation steps. We follow coordinated vulnerability disclosure practices. In cases where our dedicated research team discovers security vulnerabilities in third-party vendors' software, hardware or products, we make good-faith efforts to privately contact the third-party vendor with details of the findings and give them a chance to fix the issues before releasing the research to the public.
Read Our Disclosure Policy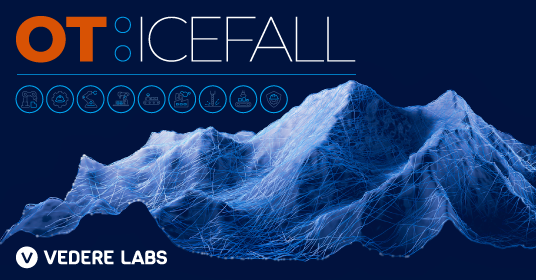 OT:ICEFALL - A Decade of Insecure-by-Design Practices in OT
Forescout's Vedere Labs has discovered a set of 56 vulnerabilities affecting devices from 10 operational technology (OT) vendors caused by insecure-by-design practices in OT. The affected products are known to be prevalent in industries such as oil and gas, chemical, nuclear, power generation and distribution, manufacturing, water treatment and distribution, mining, and building automation. Many of these products are sold as "secure by design" or have been certified with OT security standards.