Manufacturing
Increase Efficiency and Automation while Securely Embracing Industry 4.0
Manufacturing organizations continue to increase productivity and reduce costs through process automation on plant floors. At the same time, this integration of IT, IoT and oT devices has created more interconnected and complex networks, operating with increased cyber risk. Forescout enables manufacturers to overcome challenges with real-time visibility, proactively assessing and managing cyber risk, and identifying networking and operational issues.
Read Solution Brief
Capabilities
The Forescout platform gives manufacturers complete visibility into IT, IoT and OT networks from a single screen, with comprehensive classification based on device function, operating system, vendor and model. With Forescout, manufacturers can continuously identify, segment and enforce compliance of every connected device on their networks.

Real-time asset visibility
Establish real-time asset visibility and comprehensive risk management across IoT, IT and OT networks.

Real-time compliance and behavior analysis
Continuously monitor the network for policy compliance and anomolous behavior.

Zero Trust Network Segmentation
Segment devices into trusted zones by enforcing least-privilege access by Zero Trust policy.

Comply with NIST Cybersecurity Framework and IEC 64223
Enable compliance with standards such as IEC 64223 and NIST Cybersecurity Framework.

Automate enforcement of Zero Trust Policies
Automate unified Zero Trust policy orchestration across multi-vendor environments and multiple network domains.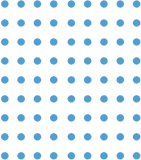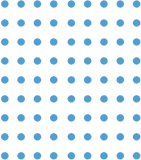 Request a Demo
Get a personalized tour of our solutions and see how we can help you automate cybersecurity across your digital terrain.
Request a Demo
Take a Test Drive
Embark on a 90-minute, hands-on tour of Forescout, covering device visibility, asset management, incident response and network segmentation.
Schedule a Test Drive