Financial Services
Enhance Security, Privacy and Compliance While Maintaining Availability
Complex networks housing business-critical data and applications in physical, virtual and cloud environments create blind spots and security concerns. Gain Zero Trust security with 100% device visibility and control, network segmentation and unified policy enforcement with Forescout.
READ SOLUTION BRIEF
Capabilities
Forescout offers agentless visibility and control of network-attached systems, allowing you to better secure your network, enforce security compliance and demonstrate regulatory and industry compliance with FINRA, GLBA, PCI DSS, SOX, SWIFT, GDPR and other regulations.

Start with a strong security foundation
Quickly build an accurate, real-time asset inventory (including IoT and rogue devices) to increase overall security and enable more effective business decision-making.

Demonstrate compliance
Demonstrate regulatory and industry compliance with a wide range of regulations such as SWIFT, PCI-DSS, SOX, GDPR, MiFID II and more.

Automate security controls
Enforce and automate policy-based controls to minimize the time to remediate infractions or threats.

Simplify network segmentation
Design, build, validate and deploy network segmentation across the extended enterprise.
Why Forescout?
The Forescout platform helps financial services organizations reduce enterprise risk by providing seven key capabilities focused on simplifying and empowering their cybersecurity activities.
Exceptional device visibility
Unparalleled insight into your entire device landscape without disrupting critical business processes.
Real-time asset intelligence
and management
Share contextual data with IT asset management or computerized maintenance management systems.
Automated, on-connect compliance
Easily align and increase auditing efficiency with stringent security regulations such as SWIFT CSP, NYDFS, SOX, MiFID II, GDPR, SOX and more.
Policy-based access control
Confidently enforce corporate policy-driven access using factors such as device type, ownership, security hygiene and vulnerabilities.
Simplified network segmentation
Standardize network segmentation policies and management across multiple domains, including campus, data center and cloud environments.
Security tool orchestration
Share information across disparate security tools, unify policies and automate responses across the enterprise.
The Forescout platform helps financial services organizations reduce enterprise risk by providing seven key capabilities focused on simplifying and empowering their cybersecurity activities.
"We were up and running with the Forescout platform in just a few weeks and received fantastic intelligence almost immediately. That alone was worth the cost of the solution, as our team was much better informed and ultimately able to make more effective decisions."

— Ken Pfeil, Chief Information Security Officer, Pioneer Investments
Learn More
"An agentless solution meant we could minimize involvement of our client services team. We also liked that the Forescout platform is vendor-neutral – it could work in our heterogeneous environment as is, without having to do any type of upgrades to closet switches or other infrastructure."

— Dale Marroquin, Information Security Officer, Credit Human Credit Union
Learn More
"We needed an access visibility and control solution that was fast to deploy, without any risk of business interruption. In addition, it needed to support our mixed Aruba and Cisco IT infrastructure. The Forescout platform offered us all of this and much more – including impressive integration capabilities with our existing FireEye and ArcSight security tools."

— Ali Kutluhan Aktaş, Head of Information Security/Risk Management at KKB
White Paper
Banking on Security: Leveraging Device Data to Manage Risk in Financial Services
Download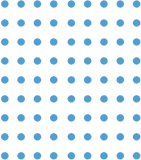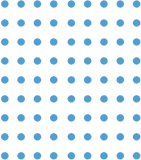 Request a Demo
Get a personalized tour of our solutions and see how we can help you automate cybersecurity across your digital terrain.
Request a Demo
Take a Test Drive
Embark on a 90-minute, hands-on tour of Forescout, covering device visibility, asset management, incident response and network segmentation.
Schedule a Test Drive