Why Solution Integration?
Forescout has partnered with IBM® to deliver unique and powerful solutions for continuous monitoring and mitigation of enterprise risk and closure of compliance gaps. The joint solutions combine the Forescout platform with IBM QRadar® and MaaS36® solutions.
The Forescout – IBM integrated solutions help you:
Gain comprehensive real-time device visibility including traditional IT, mobile, IoT, BYOD, Guest, and Operational Technology (OT)
Continuously enforce compliance, automate non-compliance remediation
Gain in-depth device insight, improve situational awareness and accelerate incident response
Accelerate Cohesive Insight and Incident Response
The Forescout eyeExtend for IBM QRadar module and complementary Forescout App for IBM QRadar in IBM X-Force Exchange enables bi-directional information sharing and orchestrated workflows. The integrated solution provides advanced insight and incident response capabilities across device types and network tiers enabling you to:
Eliminate blind spots with rich contextual correlated data
Enhance situational awareness enabling rapid incident detection, investigation and prioritization
Accelerate incident response to mitigate and remediate threats with policy-driven orchestrated workflows across Forescout, ORadar and other tools.
Enhance Mobility Management with Greater Control
The Forescout eyeExtend for IBM MaaS360 module and the complimentary Forescout App for IBM MaaS360 enables bi-directional integration for unified security policy management of devices on your network regardless of the type (PC, Mac, Linux®, tablet, smartphone), the connection (wired, wireless, VPN, remote) or ownership (corporate or personal). By combining Forescout and IBM MaaS360, you also enhance mobility management with system and network controls to continuously enforce compliance and increase security protection.
What Customers and Analysts are Saying
Growing financial services firm counts on Forescout for device visibility, policy-based segmentation, threat response and compliance enforcement.
Read Case Study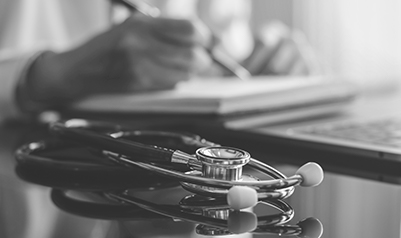 Forescout helps New Jersey's largest health system identify, classify and control network-connected devices.
Read Case Study