Connected Devices Are Putting
Your Enterprise at Risk
With over 3,800 customers globally, Forescout actively defends
the Enterprise of Things for the world's leading organizations.
Explore Solutions
See how NUCLEUS:13 is putting medical care at risk
Forescout Research Labs concluded Project Memoria by uncovering 13 new vulnerabilities impacting healthcare organizations employing the Nucleus stack.
Learn More
See Every Device. Defend Your Entire Network.
With so many agentless devices being deployed every day, it's never been harder to protect your network from threats. Forescout delivers actionable information so you can see the devices on your network and take action to prevent them from compromising your enterprise.
The Latest from Forescout
Press Release
Forescout Enables University Health Network to Remediate Ransomware and Accelerate Zero Trust Security
Read More
Forescout: Going Beyond Visibility
Protecting your Enterprise of Things with Forescout starts by gaining actionable visibility into all the devices on your network. Armed with that information, you can then take steps to mitigate the risks those devices present. Finally, you can automate policy enforcement, making compliance much easier. Learn more about our solution.
3800
Customers Worldwide
15000000

+

Device Fingerprints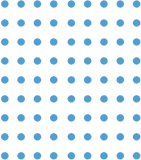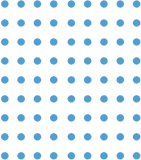 Forescout Research Labs
Our research team is constantly on the lookout for potential risks and threats that could impact millions of devices, including AMNESIA:33.
Explore The Lab
Our Partner Ecosystem
We work with a wide variety of industry-leading companies to create integrations and services that extend the capabilities of Forescout solutions.
Video
Return to Office: Unseen Risks When Workers Return to the Office
Watch
Analyst Report
Forescout named a 2020 Customers' Choice for Network Access Control
Download
Analyst Report
Gartner's 2021 Market Guide for Network Access Control
Download
Schedule a Demo
Get a personalized tour of our solutions and see how we can help you protect your Enterprise of Things.
Request a Demo
Take a Test Drive
Embark on a 90-minute, hands-on tour of Forescout, covering device visibility, asset management, incident response and network segmentation.
Schedule a Test Drive