The unseen risks of returning to the office
As employees return to the office, it's time to consider security strategies to protect your network from their potentially compromised devices.
Actively Defend Your Enterprise of Things
It seemed to happen overnight. Your organization became a veritable Enterprise of Things (EoT). PCs, mobile devices, cloud workloads and other traditional IT systems. Agentless IoT and OT devices. Device diversity is thriving at the cost of security as your users connect from all over the map – literally.
Here's the thing: Every thing that touches your enterprise exposes you to potential risk. You must see it and secure it.
Get to know Forescout. We offer the only solution that actively defends the Enterprise of Things at scale.
Active Defense for the Enterprise of Things
A Zero Trust Platform for
Forescout actively defends the Enterprise of Things by identifying, segmenting and enforcing compliance of every connected thing.
A truly collaborative working relationship like this is very difficult to achieve with security tool vendors. We've hit a home run here. The support and commitment we get from Forescout make us feel like a Fortune 100 company.
Forescout is like having an automatic threat hunter on the team that hunts for threats around the clock across our global network. Tasks that would have taken hours now take just minutes.
With the Forescout solution, we save millions from exponentially faster audits that produce fewer findings and require less remediation effort.
The amount of information we get from the Forescout platform is incredible. It is by far the best tool I have ever used to find, identify and control systems properly.
PROUD TO SERVE OVER 3,800 CUSTOMERS WORLDWIDE
82000000

+

Endpoint Capacity Sold
12000000

+

Device Fingerprints
2000000

+

Devices Per Deployment
Our Partners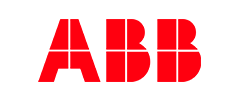 Schedule a personalized demo
See how Forescout actively defends your Enterprise of Things. Take a personalized, online demo.
Take a guided test drive
Experience active defense firsthand with a live, hands-on test drive of Forescout's Zero Trust platform.
Learn more from industry experts
Join Geoffrey Moore as he moderates a critical cybersecurity strategy discussion with a renowned panel of industry experts.
*As of June 30, 2020.