Total visibility is the key.
Zero Trust is a strategy applied across different tools in orchestrated layers. An important key to achieving Zero Trust is separating the layers for policy from those for enforcement.
Five steps to Zero Trust
Move toward Zero Trust security quickly: Start with device visibility, then baseline traffic patterns, segment for least privileged access, automate workflows and orchestrate across your security suite.
Total Visibility: The Master Key to Zero Trust
Zero Trust has emerged as an essential approach for organizing enterprise cybersecurity. Perimeter-based security can fail when it's set up with high default trust levels that were once reasonable within controlled networks. Today, with edgeless enterprises spanning public and private clouds, work-from-anywhere scenarios, and complex supply chains a Zero Trust approach is essential for cyber-defense.
This paper explains device visibility within the context of Forrester's ZTX model, which helps:

Apply network isolation, segmentation and security
Enable data categorization, isolation and encryption
Authenticate network users while securing resources
Protect workloads across public and private clouds
Automate and orchestrate across heterogeneous networks
Provide visibility and control to every device across an enterprise
Learn how a Zero Trust solution grounded in complete visibility acts on risks identified with each device, manages their security through segmentation and organizes through layers addressing policies, orchestration and enforcement.
Only Forescout provides 100% device visibility for Zero Trust control across your edgeless Enterprise of Things.
Gain visibility without blind spots
Real-time visibility and classification of every device enables Zero Trust control at enterprise scale.
Control automatically
Risk visibility immediately converts to action, limiting blast radius with less burden to operations staff.
Segment without disruption
Risky devices are contained in secure trust zones that enable critical operations to continue.
Secure at enterprise scale
Proven through deployments of 2M+ devices in the most cyber-attacked organizations.
To gain the functionality that Forescout provides— from seeing and managing assets to triggering control actions and accelerating Zero Trust segmentation— we would have needed multiple tools. Going with Forescout was far more cost-effective.

— Jeff Haidet, Manager of Applications and Security, South Central Power Co.
See Case Study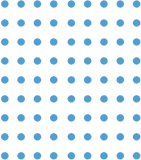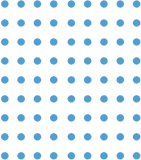 Request a Demo
Discover how to identify, segment and enforce compliance of every connected thing.
Request a Demo