Chief Executive Officer
Barry Mainz
Chief Executive Officer
Barry Mainz brings more than 25+ years of experience in executive leadership, global sales, marketing, product led growth, and product development to Forescout. In addition to being an Operating Partner at Crosspoint Capital Partners, Barry most recently served as COO of Malwarebytes responsible for development and execution of the go to market strategy. Prior to joining Malwarebytes, Mainz was CEO and member of the Board of Directors for MobileIron. Before MobileIron, Mainz served as President of Wind River Systems (an Intel subsidiary). Additionally, Mainz has held leadership roles, as well as advisory and board positions at private and public companies such as Mercury Interactive, Makara (acquired by Red Hat, Inc.), and Sun Microsystems. Barry holds a BA in Communications from San Francisco State University.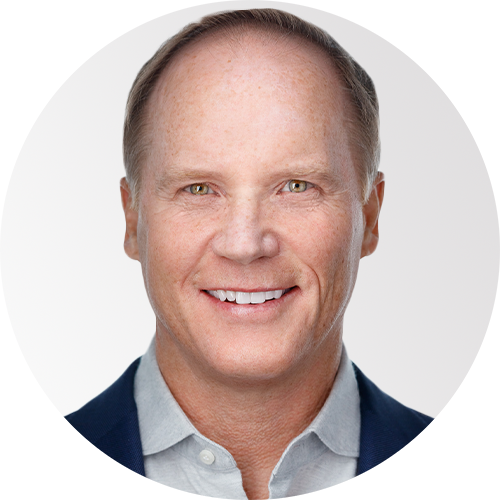 Chief Information Officer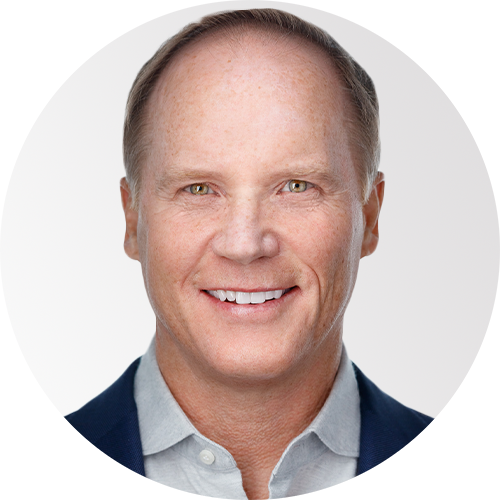 Sloane Stricker
Chief Information Officer
Sloane Stricker helps ensure that Forescout's Global Information Technology adds the maximum value to its customers, users, cyber-defense, and business outcomes. Sloane brings over two decades of experience in providing technology solutions, infrastructure platforms, cybersecurity frameworks, business applications and global IT operations at both private and public companies to help drive technology strategy, modernization, compliance, growth and profitability. Prior to joining Forescout, Sloane was CIO and CISO for Global Healthcare Exchange, as well as CTO and Co-Founder of Datavail Corporation, where he helped grow Datavail to one of the largest remote data service companies in North America. He has also served in technical leadership positions at Level 3 Communications and Staples after starting his career at Sprint Corporation. Sloane is a combat veteran of the U.S. Army and graduate of the University of Oklahoma. He is passionate about outdoor adventures, sports, computing, family, and friends.
Chief Technology Officer
Justin Foster
Chief Technology Officer
Justin Foster leads the product vision, research, data science and thought leadership teams at Forescout. He brings over 20 years of experience in information security, encompassing server security, cloud security, network security, security analytics and encryption. Previously, he had been the CTO and Co-founder of Cysiv, a SOC as a Service provider. Justin has held technical, product management and go to market roles at Trend Micro and Third Brigade. Justin held Certified Information Systems Security Professional (CISSP) for 15 years, has an Advanced Executive Certificate in General Management from Smith School of Business at Queen's University, a Marketing Strategy Certificate from Cornell and is listed as inventor on multiple patents.
Chief Revenue Officer
Steve Tchejeyan
Chief Revenue Officer
Previously served as Senior Vice President of Americas Sales for the Enterprise business unit at Symantec Corporation between 2016 – 2019, responsible for executing profitable sales strategies and building and maintaining a loyal customer base across Symantec's complex product portfolio in the Americas. Tchejeyan oversaw a combined Americas sales organization that included channels, field sales, inside sales, sales engineering and sales operations. Tchejeyan joined Symantec following the company's acquisition of Blue Coat, Inc. in 2016 where he previously served as Senior Vice President of Americas Sales and Sales Operations. Tchejeyan has over 15 years of executive leadership and sales leadership in cybersecurity, with a successful track record in driving business strategy and growth initiatives for Commercial, Enterprise and Government sectors. Prior to Blue Coat, Tchejeyan held various sales leadership roles at McAfee, helping grow McAfee's presence in the cybersecurity space. Tchejeyan holds a B.A. in Business Economics from the University of California at Santa Barbara.
Chief Marketing Officer
George McTaggart
Chief Marketing Officer
As Chief Marketing Officer, George is responsible for leading Forescout's global marketing strategy and execution, collaborating closely with the sales, product, customer and regional teams. He has a 30-year track record of B2B tech success with start-ups, mid-size firms and global market leaders, including two successful software exits.
Previously he served as VP Marketing at Cysiv where he helped launch the company, which was incubated and spun out of Trend Micro, and was responsible for all corporate, product and alliance marketing prior to its acquisition by Forescout. He spent seven years with Trend Micro in increasingly senior marketing roles, encompassing global field enablement, global channel and alliance partners, and regional field marketing. His cybersecurity career began in 2005 as the VP Marketing at Third Brigade (acquired by Trend Micro), where he was responsible for all marketing activities.
George holds an M.B.A from the Ivy Business School at Western University, and a B.Sc. (Geology) from Queen's University. He enjoys staying fit, skiing, golfing, wilderness adventures, and photography.
Chief People Officer
Duncan MacMurdy
Chief People Officer
Duncan MacMurdy is an accomplished HR executive with over 25 years of experience driving talent acquisition and leadership development for startups and global technology companies. Most recently as Vice President of People at BitGo, he played a key role in scaling the company from fewer than 70 people to more than 400. Prior to BitGo, Duncan served as Chief People Officer at Zenefits, where he led a critical restructuring and turnaround phase for the human capital management software startup. At Wind River Systems, Duncan served as Vice President of Worldwide Human Resources where he established global leadership development programs and helped guide the transformation from an embedded system to a key player in IoT. Duncan holds an MA in Leadership Studies from Saint Mary's College of California.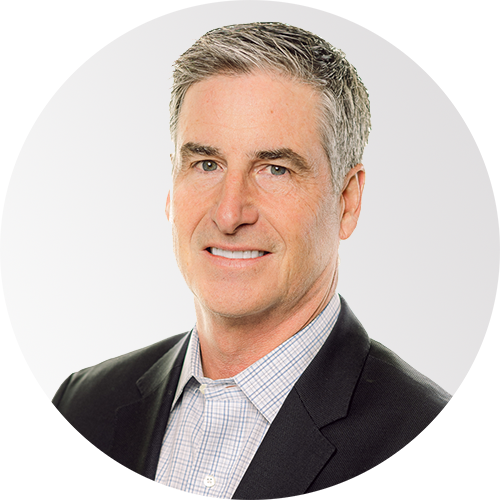 Chief Financial Officer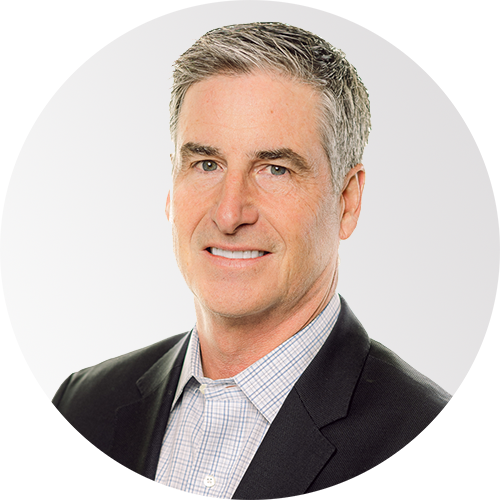 Rob Gillespie
Chief Financial Officer
Rob Gillespie brings deep public and private company operating expertise to the Chief Financial Officer role at Forescout, where he is responsible for directing the company's financial functions and establishing long-range goals, strategies, plans and policies. Rob has a strong track record of driving business strategy, mergers and acquisitions, and capital structure management gained through a 25+ year finance career. Rob is committed to maximizing long-term value for customers and equity holders, as well as fostering ongoing growth initiatives.

Prior to joining Forescout, Rob served as CFO for Global Healthcare Exchange (GHX), Level 3 Communications and GE Consumer Finance. Earlier in his career, Rob held senior management level positions in GHX, GE audit staff, and CIBC commercial banking.

Rob holds a master's degree from the University of North Carolina, Kenan Flagler School of Business, and a bachelor's degree in Economics from the University of Western Ontario. In his spare time, Rob enjoys backcountry skiing, mountain biking and spending time with his wife, two daughters and friends.
Chief Product Officer and SVP of Engineering
Kevin O'Leary
Chief Product Officer and SVP of Engineering
As Chief Product Officer and Sr. Vice President of Engineering, Kevin is responsible for product management, engineering, support and cloud operations of the Forescout platform. Kevin brings 30+ years of experience in enterprise software and hardware development, consulting and leadership to this role and has a proven record leading high-performance teams that deliver value to customers. Before joining Forescout, Kevin served as Vice President of Network and Email Security at Broadcom/Symantec, leading the teams that build and operate on-prem Secure Web Gateway, Email and cloud SASE solutions. Kevin has held other senior product and technical leadership positions throughout his career. At ABB Power Grids division, Kevin was responsible for the product management and engineering for the software group, delivering asset and workforce management, asset health, power systems SCADA/control and mining operations products. At E2Open, he managed the technical consulting for the Supply Chain cloud solutions. Kevin holds a B.S. in Electrical and Computer Engineering from Clarkson University.
Chief Customer Officer
Ellen Sundra
Chief Customer Officer
As Chief Customer Officer Ellen Sundra is responsible for uniting Forescout's technical teams that engage the customer at every stage of their journey. Ellen has excelled in multiple roles at Forescout, most recently as SVP of Systems Engineering and Enablement where she helped build and retain a world class organization responsible for designing customized security solutions for commercial and public sector customers. She brings over 25 years of experience in the cybersecurity industry and was recently named one of the Top 25 Women in Cyber by Cyber Defense Magazine. Prior to joining Forescout, Ellen was a network architect and security advisor with iPass, UUNet and WorldCom. Ellen earned a Bachelor of Arts in computer science from Rollins College and is a Certified Information Systems Security Professional (CISSP).
Forescout is a global leader with locations throughout the world. Find your closest Forescout connection here.