Leadership
Chief Executive Officer
Wael Mohamed
Chief Executive Officer
Wael Mohamed is the driving force behind the success of important cybersecurity companies. With a unique combination of cybersecurity, digital transformation, and executive leadership expertise, Wael has been the go-to advisor for boards and executives for nearly 30 years. Most recently, he served as President & COO, and board member at Trend Micro Group, one of Japan's Tokyo Stock Exchange 225 index companies, where he helped transform the company into a global cybersecurity leader and added over $4B in shareholder value during his 11-year tenure. Mohamed joined Trend Micro in 2009 after the acquisition of Third Brigade, a company he co-founded and was the President and CEO since its inception in 2004. Previous roles included serving as the vice president of global sales and distribution for ZixCorp. He built and transformed the company into a global, high-performance and high revenue growth team. He also held senior management positions with internet security company Entrust. Wael boasts a wealth of corporate board experience gained from 15 years of sitting on boards of businesses as an entrepreneur, advisor and investor. He is chairman of the Board at CYSIV, an innovator in the field of security operations center-as-a-service (SOCaaS) and is a frequent lecturer and speaker at the Queen's Graduate School of Business in Ontario, Canada, where he completed an Executive Program in 2004. Wael holds a Bachelor of Computer Science from Dalhousie University and the Executive Corporate Director Certificate from Harvard Business School. Wael resides in Dallas, Texas with his family. In his spare time, he focuses on his hobbies, including judo, chess and meditation.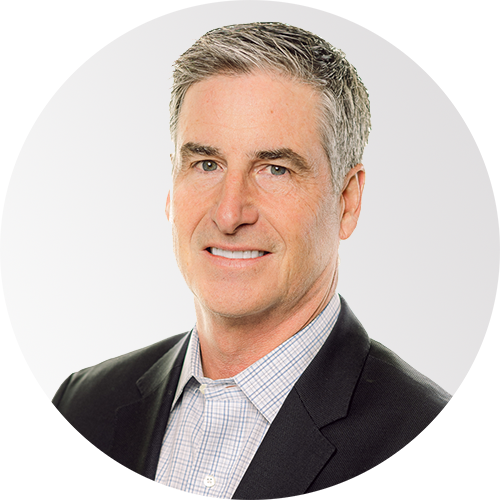 Chief Financial Officer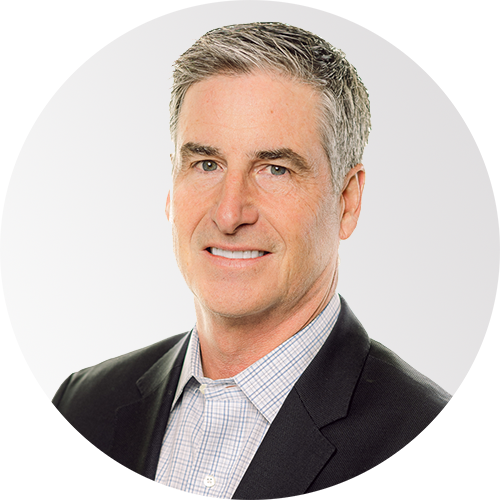 Rob Gillespie
Chief Financial Officer
Rob Gillespie brings deep public and private company operating expertise to the Chief Financial Officer role at Forescout, where he is responsible for directing the company's financial functions and establishing long-range goals, strategies, plans and policies. Rob has a strong track record of driving business strategy, mergers and acquisitions, and capital structure management gained through a 25+ year finance career. Rob is committed to maximizing long-term value for customers and equity holders, as well as fostering ongoing growth initiatives.

Prior to joining Forescout, Rob served as CFO for Global Healthcare Exchange (GHX), Level 3 Communications and GE Consumer Finance. Earlier in his career, Rob held senior management level positions in GHX, GE audit staff, and CIBC commercial banking.

Rob holds a master's degree from the University of North Carolina, Kenan Flagler School of Business, and a bachelor's degree in Economics from the University of Western Ontario. In his spare time, Rob enjoys backcountry skiing, mountain biking and spending time with his wife, two daughters and friends.
Chief Revenue Officer
Steve Tchejeyan
Chief Revenue Officer
Previously served as Senior Vice President of Americas Sales for the Enterprise business unit at Symantec Corporation between 2016 – 2019, responsible for executing profitable sales strategies and building and maintaining a loyal customer base across Symantec's complex product portfolio in the Americas. Tchejeyan oversaw a combined Americas sales organization that included channels, field sales, inside sales, sales engineering and sales operations. Tchejeyan joined Symantec following the company's acquisition of Blue Coat, Inc. in 2016 where he previously served as Senior Vice President of Americas Sales and Sales Operations. Tchejeyan has over 15 years of executive leadership and sales leadership in cybersecurity, with a successful track record in driving business strategy and growth initiatives for Commercial, Enterprise and Government sectors. Prior to Blue Coat, Tchejeyan held various sales leadership roles at McAfee, helping grow McAfee's presence in the cybersecurity space. Tchejeyan holds a B.A. in Business Economics from the University of California at Santa Barbara.
General Counsel
Amanda Barry
General Counsel
Amanda Barry brings a broad and deep array of legal and business experience to the General Counsel role at Forescout. Amanda brings many years of in-house legal enterprise experience with multi-national companies in the technology sector and started her career in private practice working as a commercial litigator and employment lawyer. Prior to joining Forescout in 2020, she led global privacy for Symantec's enterprise business and consumer brands as Vice President of Legal and Public Affairs. She also served as Vice President and Chief of Staff for enterprise global sales at Symantec. Prior to Symantec, Amanda served as Vice President and Deputy General Counsel for Blue Coat Systems and as General Counsel of the Americas for ABB's enterprise software group.
Chief Innovation Officer
Oded Comay
Chief Innovation Officer
With over 25 years of experience, Oded co-founded Forescout where he served in various roles, including Chief Research Officer and Chief Technology Officer. Prior to founding Forescout, he managed the Tel Aviv University Systems Group and was a co-founder of TapGuard Technologies, a bandwidth management solution company. Oded earned a bachelor's degree in Computer Science and Mathematics from Tel Aviv University.
Chief Marketing Officer
Ian Curry
Chief Marketing Officer
Ian Curry brings more than 20 years of marketing, product management and executive leadership experience to the Chief Marketing Officer role at Forescout, where he is responsible for the company's brand, corporate and product marketing functions to support future growth and innovation.

Throughout his career, Ian has worked across the spectrum of leadership roles in various corners of tech. Prior to joining Forescout, Ian served as VP of Products at Solink and VP of Marketing at Cord3 Innovation. Previously, he was CEO of DNA Genotek and also served as Chief Marketing Officer and VP of Product Management at Entrust.

Ian is based in Switzerland. He has a Master of Science in Management (MBA) from MIT's Sloan School of Management and an undergraduate degree in Computer Science from Western University.
Chief Information Officer
Jan Manning
Chief Information Officer
As Forescout's Chief Information Officer and Vice President of Information Technology, Jan is focused on improving the core operations and increasing revenue opportunities by establishing an IT strategy and execution that supports the goals of the business. Jan has more than 25 years' experience in the Information Technology and Corporate Security fields at companies such as Datascan, Hexis Cyber Solutions, and Gemalto-SafeNet, Inc. She is passionate about supporting the STEM programs and supports deployed military and their families via the Soldiers' Angels program. Jan earned a Bachelor of Science in Business Administration from the University of Maryland, University College.
Chief Product Officer and SVP of Engineering
Kevin O'Leary
Chief Product Officer and SVP of Engineering
As Chief Product Officer and Sr. Vice President of Engineering, Kevin is responsible for product management, engineering, support and cloud operations of the Forescout platform. Kevin brings 30+ years of experience in enterprise software and hardware development, consulting and leadership to this role and has a proven record leading high-performance teams that deliver value to customers. Before joining Forescout, Kevin served as Vice President of Network and Email Security at Broadcom/Symantec, leading the teams that build and operate on-prem Secure Web Gateway, Email and cloud SASE solutions. Kevin has held other senior product and technical leadership positions throughout his career. At ABB Power Grids division, Kevin was responsible for the product management and engineering for the software group, delivering asset and workforce management, asset health, power systems SCADA/control and mining operations products. At E2Open, he managed the technical consulting for the Supply Chain cloud solutions. Kevin holds a B.S. in Electrical and Computer Engineering from Clarkson University.
Chief Customer Officer
Ellen Sundra
Chief Customer Officer
As Chief Customer Officer Ellen Sundra is responsible for uniting Forescout's technical teams that engage the customer at every stage of their journey. Ellen has excelled in multiple roles at Forescout, most recently as SVP of Systems Engineering and Enablement where she helped build and retain a world class organization responsible for designing customized security solutions for commercial and public sector customers. She brings over 25 years of experience in the cybersecurity industry and was recently named one of the Top 25 Women in Cyber by Cyber Defense Magazine. Prior to joining Forescout, Ellen was a network architect and security advisor with iPass, UUNet and WorldCom. Ellen earned a Bachelor of Arts in computer science from Rollins College and is a Certified Information Systems Security Professional (CISSP).
Forescout is a global leader with locations throughout the world. Find your closest Forescout connection here.