ICS Visibility & Threat Detection
Complete Device Visibility across the entire enterprise is key to secure ICS/OT
Forescout excels in ICS asset visibility according to the new Forrester Wave™: Industrial Control Systems (ICS) Security Solutions, Q4 2021 and has "the broadest ICS protocol support of the vendors evaluated. That protocol knowledge also helps Forescout deploy the leading asset discovery and identification capability in this evaluation according to multiple customers". Find out how Forescout continues to invest in securing industrial enterprises and read the new Forrester report firsthand.
Read Forrester Report
From Visibility to Action
Forescout enables critical infrastructure and manufacturing organizations to gain visibility into their ICS/OT environments and beyond, to tighten cybersecurity across the entire enterprise and to remain operational at all times. Forescout also uniquely enables organizations to act upon these findings with advanced segmentation, network access control and incident response, leveraging built-in enforcement capabilities and a broad set of bi-directional integrations with existing security tools.
OT Security Webinar
Real-World Experiences Deploying & Operationalizing OT Security
Forescout and Accenture brought together four OT security practitioners from critical infrastructure companies to share real-world insights for operationalizing OT security. They explain how to coordinate IT and OT security at scale, establish OT SOC priorities, overcome network constraints and more.
The Impact of INFRA:HALT
Our in-depth visibility, along with millions of device fingerprints from over 3,800 customers worldwide, enables Forescout to perform vulnerability and threat research and provide threat intelligence content and services to our customers. In 2021, Vedere Labs revealed close to 100 different vulnerabilities in common TCP/IP stacks. In one of our latest findings, Vedere Labs and JFrog Security Research discovered 14 new vulnerabilities (termed 'INFRA:HALT') that open organizations to Denial of Service, Remote Code Execution and more attacks.
Blog: Forescout "excels in ICS asset visibility" according to the Forrester Wave™
Forescout is proud to be recognised by Forrester in its inaugural Industrial Control Systems (ICS) Security Solutions Wave, 2021. The ability to cover the most ICS protocols allows us to provide the best visibility compared to any other vendor, making the Forescout platform the solution of choice for any organization struggling with ICS asset visibility. We also provide unique insights and operational value to OT engineers, and we pride ourselves in having preserved this OT-specific value and DNA throughout these years.
OT security skills gap is a major challenge for industrial, manufacturing organizations
Industrial and manufacturing organizations face a major challenge due to the shortage of skills in OT security. The gap between supply and demand for talent with ICS and OT skills has been magnified as the need for sound security governance, policies, practices and operationalization of all three grow in importance.
Read the Full Article
The OT security issues organizations could encounter in 2022
Dozens of ransomware groups like REvil and Darkside are taking advantage of the explosive growth in the number of connected devices in OT environments as organizations embrace automation across the enterprise. To prepare their OT security posture for 2022, CIOs, CISOs and OT security leaders should know the details behind the four specific OT security threats for 2022 which the experts at Forescout Labs have recently identified.
Read the Full Article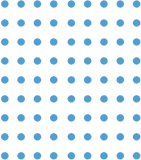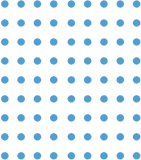 Request a Demo
Get a personalized tour of our solutions and see how we can help you automate cybersecurity across your digital terrain.
Request a Demo
Take a Test Drive
Embark on a 90-minute, hands-on tour of Forescout, covering device visibility, asset management, incident response and network segmentation.
Schedule a Test Drive